We got ISO9001:2008 certificate in 2010.
2.Quality Control:
1>Quality guideline:"zero defect"
Our long term objectives are to reach and maintain a "zero defect" quality level for all customers. We achieve this by structuring our manufacturing methods, processes and controls. The following is what we currently do for our customer.
2>Our motto:
Our motto
is : " QUALITY FIRST "
Our aim is : "TO WIN CUSTOMERS' SATISFACTION "
♦ Each Production operator is responsible for their work (Operator Control). They are also responsible for review of product to see if last operation has been completed. No Fault Forward.
♦ Inspectors make periodic rounds through the plant to see if parts are being produced correctly.
♦ Layered Inspection. The parts are not allowed to move to the next operation until it is inspected by another trained employee to see if operation is completed.
♦ Final Inspection is done after every operation has been completed on every load prior to being given an ok to ship tag and put into Finished Goods.
We will do this through policies and procedures which are reliable.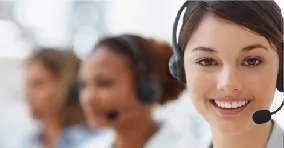 86-574-8805-6130
86-574-8829-1828